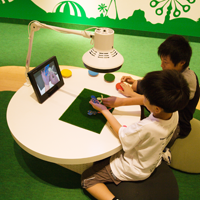 This device allows you to make stop motion animations easily on top of its round table. It only takes 4 buttons to operate.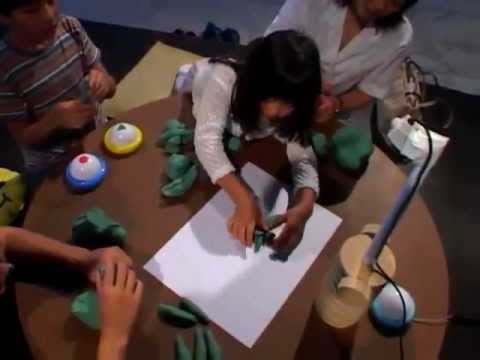 ---
■User Interface
red button

:Shoot

green button

:Play

blue button

:delete (1 frame / all frames)

yellow button

:save

■Output
All movies saved on a server can be shown on a big screen automatically, printed on flip book formatted sheet, and uploaded on web site.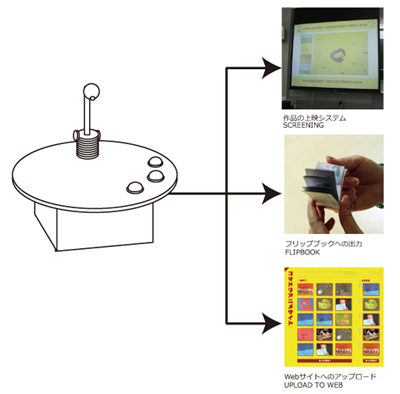 ■Variations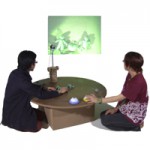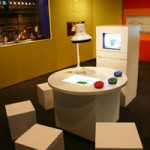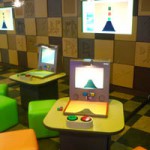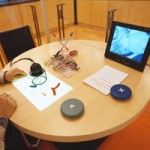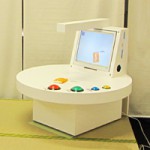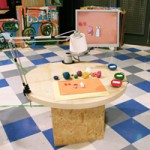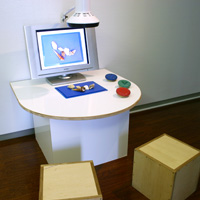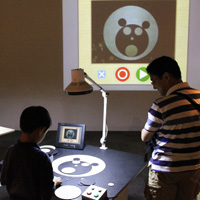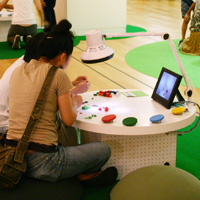 ---
co-animation table project team 
Taruto FUYAMA (Planning / Direction)

Tadahiko SATO @ Trigger Device Ltd(Developing sensor and device / Producing)

Takanori ENDO(Program / Sound Designing)

Makoto IGUCHI(Programming)

Takuya SAKURAGI(Product Designing)
---